Oculoplastic Surgeon and Neuro-Ophthalmologist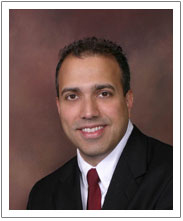 Dr. Bryan Vekovius is committed to quality, compassionate care, superior patient satisfaction, and excellence in cosmetic and reconstructive surgery. Dr. Vekovius is an expert in aesthetics and treatment of diseases and syndromes involving the eye and eyelid, tearing system and the optic nerve.
 
Qualifications
 
Dr. Vekovius is considered an expert in cosmetic and reconstructive surgery, having performed close to two thousand procedures over the past five years on the eyelid alone. He is one of the few cosmetic surgeons in who is a member of the American Board of Ophthalmology, and directs his care with not only the cosmetic appearance, but also the health of the eye as the main focus.
Extensive Training
Dr. Vekovius's training is impressive. He first completed his Ophthalmology training at Louisiana State University in Shreveport in 2001. In his quest to master the art of cosmetic and reconstructive surgery, he then underwent fellowship training in oculoplastic surgery, specializing in techniques of plastic surgery as it relates to the eyes and their surrounding structures such as eyelid repairs, browlifts, tear duct surgery, and treatment of thyroid eye disease. Trained by Thomas C. Spoor, M.D., he also learned the art of laser skin resurfacing and treatment of facial veins and blemishes as well as use of Botox and Restylane. He then pursued further training in Neuro-Ophthalmology, the subspecialty of Ophthalmology which encompasses the optic nerve, the nerves which control eye movement, and the brain. In addition, Dr. Vekovius is an expert in skin cancer excision and reconstruction, as he continues to perform several surgeries each month removing cancers from the eyelids and face and then rebuilding the defect to produce an aesthetically pleasing result.